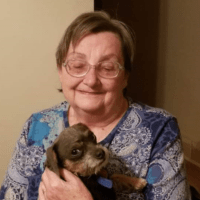 Janesville police are asking the public for help locating a missing senior citizen.
76-year-old Kathleen Truman was last seen Monday afternoon at the Smokers World on East Milwaukee Street, driving a 2015 black Dodge Caravan.
The vehicle has a Wisconsin license plate 331-GUR with a marine corps sticker on the rear window and a handicap placard.
Truman lives only a block away from the store and never returned home.
Her family said Truman has dementia, and she was last seen wearing dark shorts and a pink shirt with roses.
Anyone with information about her whereabouts should contact Janesville police.