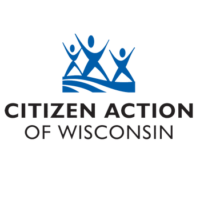 A new report by a Wisconsin non-profit shows Beloit billionaire Diane Hendricks saw significant financial growth during the economic downturn caused by the COVID-19 pandemic.
Citizen Action of Wisconsin, along with Americans for Tax Fairness and Health Care for America Now, complied wealth data from Forbes which showed eight different billionaires in Wisconsin increased their net worth between March and June of 2020.
The report lists Hendricks' net worth growing from $6.9 billion on March 18 to $9.6 billion by June 17, an increase of 39.5 percent.
For comparison, Amazon CEO Jeff Bezos saw his wealth increase 38.7 percent ($43.75 billion) over that same span.
Citizen Action of Wisconsin Executive Director Robert Kraig believes the financial growth by the country's billionaires during the pandemic is a result of tax cuts included as part of the federal Coronavirus Aid, Relief, and Economic Security (CARES) Act.
In Beloit, Hendricks is funding the construction of a new downtown stadium for the Beloit Snappers, and her company Hendricks Commercial Properties in involved in a number of ongoing projects.
The statewide liberal advocacy group is raising concerns about the disparity between the spike in working-class unemployment and the increasing wealth of Wisconsin's richest.
The House of Representatives passed the HEROES Act in May that would include a repeal of the tax break from the CARES Act, and Republican Senate Majority Leader Mitch McConnell said the senate will consider a second economic stimulus package later this month.