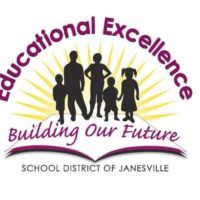 The School District of Janesville will let parents choose how they want their children to be educated this fall.
The school board approved a reopening plan Tuesday night which allows families to decide whether their students will attend in-person classes, virtual learning or a hybrid of the two.
Superintendent Steve Pophal said the intent is to be "flexible" rather than forcing students into a one-size-fits-all approach.
"We think that's a false choice," Pophal told the board. "In Janesville, we think we can do better than that."
The district plans to communicate the options to parents on Wednesday, with the learning method to be decided as part of the student registration process.
Students will only be required to wear masks when physical distancing is not possible, such as during small group work.
Pophal emphasized the fluid nature of the COVID-19 pandemic and said they're prepared to pivot back to all-virtual learning if the public health guidelines change.