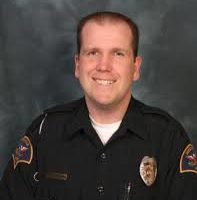 Adding a pandemic to an ongoing epidemic is creating a deadly mix for local drug treatment programs.
From the time COVID-19 first hit in March, through the middle of July, the state of Wisconsin recorded a 117 percent increase in opioid overdoses compared to the same span 2019.
Janesville police officer Chad Woodman confirmed Janesville's numbers were in line with the statewide data from the Department of Health Services.
Woodman oversees the police department's diversion program DROP (Death, Recovery or Prison), which had to scale back person-to-person contact and switch to virtual and telephone services due to the novel coronavirus.
He suspects that lack of personal connection in treatment could be part of the reason for the spike in overdoses. The uncertainty of the pandemic and economic collapse might have also led to increased substance abuse.
By the end of June, Woodman and other service providers started making more face-to-face contact with clients, but it's too early to tell what effect that is having on the local overdose numbers.
The first step for anyone struggling with addiction is to reach out and ask for help. He said Janesville and Rock County have many treatment resources available, including walk-in clinics, and anyone can reach out to Woodman directly through the Janesville Police Department at 608-755-3100.