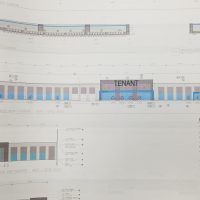 The Wisconsin Department of Safety and Professional Services approves the inspections of Amazon's new distribution center in Beloit.
DSPS Secretary-Designee Dawn Crim toured the 1.1 million square-foot building on Friday as the company announced plans to hire 500 employees.
The department said it frequently has inspectors on site during these construction projects to ensure the safety of the contractors and the future employees in the building.
"I am so proud we were able to do our part to keep this facility on track," Crim said in a press release. "It was important to us, important to Amazon, and important to the Wisconsin economy. And now it is rewarding to see this new facility opening and bringing much-needed new jobs to Beloit."
Those safety precautions went a step further once the COVID-19 pandemic hit, with mask requirements and on-site health screenings.
Amazon plans to hold a grand opening for the distribution center in the fall once every aspect of the 10-month project is officially complete.