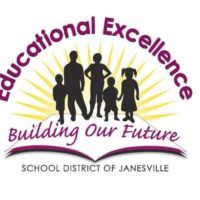 Hundreds of School District of Janesville staff members oppose the district's plan for returning to schools this fall.
The Janesville Education Association distributed a survey among the district's staff, which found close to 75 percent of respondents do not think they should move forward with the current plan.
Teacher Laura Mattison shared the results of the survey during the public comment portion of Tuesday night's school board meeting. She said the survey was distributed to all staff members regardless of if they were part of the union, and 587 employees filled it out.
Nearly 73 percent of staff said the district should start the fall semester with entirely distance learning, and 76 percent said they want in-person teaching delayed until testing is readily available.
The school district conducted a survey of parents which showed the majority wanted the option of returning to school buildings. The re-opening plan previously approved by the school board allows parents to decide whether they want their students to enroll for in-person instruction or virtual learning.
Over 70 percent of staff members in the survey felt they were not asked or did not have an opportunity to give input regarding school start-up. Over 90 percent thought students and parents didn't get enough information to make an informed decision on whether to enroll for in-person learning.
Superintendent Steve Pophal emphasized to the school board that many parents need children to return to schools so they can return to work. He said many employers thanked him after the reopening plan was approved, because of how it can support the workforce.
"We want people to be safe, but life has to go on," Pophal said. "I'd like to say our plan is going to be perfect, and we're not going to make a mistake, and we're not going to have it spread. But the reality is, that's probably not true. We're all going to learn, and that's a really difficult spot for us to be in."
Pophal said teachers with documented medical conditions that put them at high risk for COVID-19 will get priority to teach virtual classes. Teachers who are worried about spreading the coronavirus to vulnerable people in their own homes will be the second priority for online work.