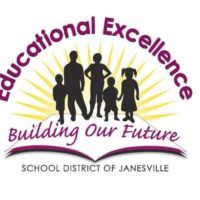 Two Janesville schools are closing and switching to online learning after the district detected COVID-19 cases in the buildings.
The School District of Janesville said it had "several known positive cases" in Roosevelt Elementary School and Craig High School, and both schools will close at the end of Monday's school day.
"The School District of Janesville is grateful for and appreciates the partnership that exists with our parents and families," district officials said in a news release. "The SDJ thanks the community for their flexibility, patience, and understanding as we work together to keep our students engaged and learning throughout the COVID-19 public health emergency."
Online instruction for students will resume on Wednesday, and parents will receive more information about how to proceed on Tuesday.
The district said it is following the protocols and plans put in place by the Rock County Public Health Department. The closure will remain in place until at least Friday, September 25, at which point they will reassess the situation.