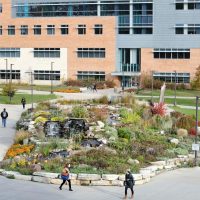 The Whitewater City Council won't enact an ordinance to help UW-Whitewater enforce its COVID-19 safety rules.
For the second-straight week, interim chancellor Greg Cook asked the council for support in trying to mitigate the spread of the coronavirus on campus and in the city.
Cook said the university can only impose sanctions on students who violate the rules if they have documented evidence, like an ordinance violation or citation that police could issue.
UW-Whitewater has a COVID hotline and other methods for reporting, but any potential violation would require a complete investigation for valid documentation before punishment.
The council again rejected the idea of issuing an ordinance Tuesday night, but it directed city staff to work on a co-enforcement agreement between city police and campus police to better monitor off-campus activities.