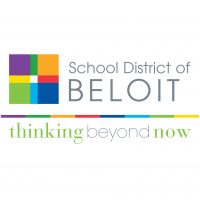 Students in the School District of Beloit won't return to in-person classroom learning in 2020.
Interim Superintendent Dr. Dan Keyser sent a letter to district families Tuesday announcing that the district's second term of the school year will continue virtually through at least January 22, 2021.
Dr. Keyser said he is monitoring the COVID-19 data in Rock County along with school building capacity and transportation options, and the numbers do not meet his criteria for reopening schools.
"The health, safety, and wellbeing of our students, families, and staff during this unprecedented time continues to be my priority with each decision I make," Dr. Keyser wrote. "I understand how challenging this decision will be for many of our families."
The district will be offering in-person assistance on Thursday at the Beloit Public Library to help students and families work with the district-provided tablets and learning applications from 11:00 a.m. to 7:00 p.m. with Spanish interpreters available.
The interim superintendent has been providing weekly letters and updates to district families since the start of the school year.