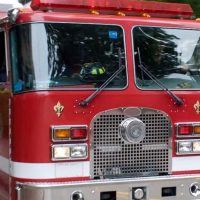 The Janesville Fire Department responds to a commercial fire at a building on the south side that houses two businesses.
The fire at 2929 West Venture Drive was reported just before 2:30 Thursday afternoon. The building is home to both Miniature Precision Components and Plastic Industries.
The Janesville Fire department says the fire started outside in a pile of plastic pallets and was quickly brought under control.
There were no reported injuries.
The cause of the fire remains under investigation.