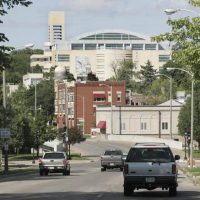 The Rock County Criminal Justice Coordinating Council receives a grant to expand the county's intoxicated driving treatment court program.
Public Defender Kelly Mattingly, who leads the council, said the current program is only for third-offense OWI cases, but the new funding would allow them to also treat those facing fourth and fifth offenses, which are felonies.
Rock County Justice System Manager Elizabeth Pohlman McQuillen said a new intoxicated driving law passed earlier this year in Wisconsin instituted a minimum prison sentence for fifth-offense OWIs, which will not allow the convicted to participate in these types of treatment court programs.
The local criminal justice council is supporting a recommendation to change the law to allow those convicted of this offense to receive this treatment program, and Pohlman McQuillen said a number of other counties are taking similar stances.
The intoxicated driving court program works to treat the underlying addiction issues to prevent recidivism.