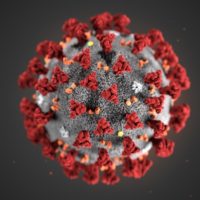 The Rock County Public Health Department, in partnership with Blackhawk Technical College, is pleased to announce that the Wisconsin National Guard will be providing COVID-19 vaccinations by appointment only in Rock County. Vaccinations will take place at Blackhawk Technical College January 26 through January 29. The National Guard will return several weeks later to administer the second dose of the vaccine.
Approximately 900 doses will be given over the four day period. Rock County Public Health Department will be reaching out to eligible organizations and community members to schedule the vaccinations. Prioritization will be given to Phase 1A, but other eligible groups may be vaccinated depending on availability. Appointments and proper identification are required. No walk-ins will be accepted.
If you qualify for Phase 1A and would like to request a vaccine, fill out the COVID-19 PHASE 1A Agency Vaccine Request Form located on the Rock County Public Health Department website in the Coronavirus section. If you are unable to complete the form online, you can call 608-352-6727 for assistance. Those who complete this form and are eligible to be vaccinated will receive follow-up instructions from the Public Health Department or another vaccine provider. Limited vaccines are available at the National Guard site.
Those who cannot be accommodated at that site will be matched with another vaccine provider.