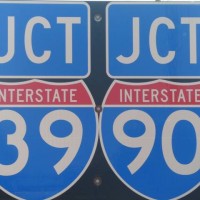 The Wisconsin Department of Transportation is making drivers aware of a ramp closure near Beloit Tuesday night.
The Interstate 43/ Highway 81 ramp to northbound I-39/90 – Beloit to Janesville – will be closed from 7:00 p.m. until 5:00 Wednesday morning.
The signed detour route will follow I-39/90 southbound to Highway 75 in Illinois to turn around to travel north on 39/90.
Crews will be placing bridge formwork on the I-39/90 and I-43 flyover ramps over this interchange ramp.
The work operations and ramp closure are weather dependent and subject to change.