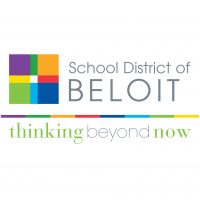 The School District of Beloit will offer in-person learning for the fourth and final term of the school year.
The school board approved superintendent Dan Keyser's reopening plan Monday night.
Schools will operate in a cohort model with students split into two different groups that attend class in-person on different days.
The district will also require all families to complete COVID-19 screeners for their students before they come to school.
Keyser said the district will be sending out information to parents starting Tuesday to inform them of the safety plan and their options.
Families have until March 10 to decide what learning model they want their students to use starting in April.