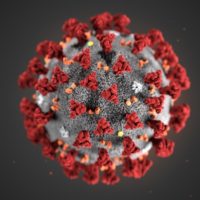 Rock County man have turned a corner in the fight against coronavirus.
Epidemiologist Nick Zupan says currently only four people are currently being hospitalized with COVID-19 in Rock County.
In addition, Rock County is averaging just 12 new cases of COVID-19 a day. Zupan says that's quite an improvement from the peak of the pandemic in mid November when the county was averaging 170 new cases a day.
Zupan says in addition, just over 20,000 residents have completed the vaccine series.
Zupan says even with numbers trending down, citizens are encouraged to wear a mask in public, practice social distancing, and wash their hand frequently.