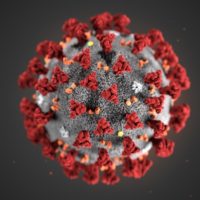 Rock County's COVID-19 numbers appear to be headed in the wrong direction.
Rock County Public Health Department Epidemiologist Zick Zupan provided an update to members of the media Thursday morning.
Rock County is now averaging about 14.3 new cases of COVID-19 a day.
Zupan says for the past couple of weeks Rock County had been seeing average numbers of new cases every day in the single digits.
Zupan says over the past week, about 100 people have tested positive for COVID-19 with a total of 14,665 cases over the course of the pandemic.
Zupan says COVID-19 figures aren't so severe that Rock County is considering a return to phase one of the reopening plan yet.