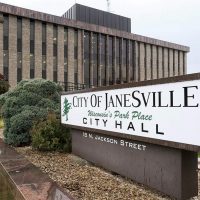 Janesville voters elect three new members to the Janesville City Council.
Four seats were open on the ballot and incumbent Doug Marklein retained his seat. Sue Conley, Tom Wolfe and Jim Farrell did not see re-election.
Marklein earned the most votes of any candidate, followed by Heather Miller, Michael Jackson and Dave Marshick.
All three newcomers mentioned road repair funding as a high priority now that they have been elected to the council.
Marshick believes his experience with Downtown Janesville Inc. will reduce his learning curve as a new council member, while Miller is looking forward to learning the ins and outs of tax incremental financing districts.