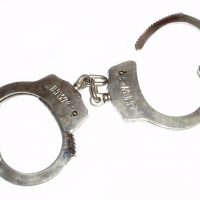 A 16-year-old boy is under arrest following an accidental shooting in Janesville.
According to a news release, a 16-year-old turned up at a local hospital with a gunshot wound around 12:30 Friday afternoon.
Investigation determined that the boy and two friends age 16 and 19 were visiting a home on the 200 block of Linn Street where nobody was home.
The 16-year-old friend was handling a hand gun when it went off. The bullet passed through the victim's hip, through a television and window, and exited the residence.
Police say they located the crime scene but a lack of cooperation failed to produce the weapon used.
The 16-year-old suspect is being held at the Rock County Youth Services Center on a charge of first degree recklessly endangering safety possession of a dangerous weapon by a person under the age of 18.