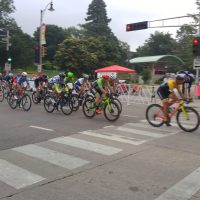 After a hiatus in 2020, the Janesville Town Square Gran Prix is back in 2021.
Organizer Paul Murphy says this year it will be the second leg of the Tour of America's Dairyland.
Murphy says officials with the Tour of America's Dairyland approached to ask if Janesville could host a second day of bicycle racing.
Murphy says City of officials gave the thumbs up so this year's event will take place on both Thursday, June 17th, and Friday June 18th in downtown Janesville.
For more information visit tourofamericasdairyland.com.