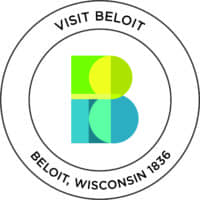 Visit Beloit is proud to announce the inaugural Sports Broadcast Symposium and Dream Job Competition postponed in 2021 is set to take place January 7-9, 2022. The three-day event is slated to feature an educational symposium, competition to become a full-time radio broadcaster for the Beloit Snappers in 2022, and an industry job fair. Celestino Ruffini, CEO at Visit Beloit, is looking forward to hosting the event and stated, "The city of Beloit and the Beloit College Powerhouse will serve as the perfect backdrop for launching the sports broadcasting careers of the attendees and we look forward to welcoming them all to this marquee event". He continued, "After postponing the event to maximize the experience of the attendees and to better ensure the safety of all involved, we are extremely excited to welcome everyone to Beloit."
Registration for the event will be $285 and will re-open on July 1, 2021. An early-bird discount will be available through July 15 by signing up at VisitBeloit.com/Symposium. Registration will be open through August 31. Registration for the event will be limited to the first 200 individuals, so registering early is strongly encouraged. All attendees will be eligible for the Dream Job Competition to win a paid broadcasting position with the Beloit Snappers of Minor League Baseball for the 2022 season.
Programming will kick off on Friday, January 7 with a welcome reception. Education will get under way with a full day of breakout sessions, keynote speeches, and networking opportunities on Saturday, January 8. The final day of the event on Sunday, January 9 will be focused on a live job competition to win the paid broadcasting position. Following the competition, there will be a job fair for positions with sports teams and associated businesses.
The roster of professional broadcasters is comprised of: Adam Amin (FOX Sports/Chicago Bulls), Lisa Byington (FOX Sports/BTN), Jon Chelesnik (STAA), Joe Davis (LA Dodgers/FOX Sports), Brett Dolan (Touchdown Radio/ESPN), Robert Ford (Houston Astros/ESPN), Mike Hall (BTN), K.C. Johnson (NBC Sports Chicago), Matt Lepay (Badger Sports Network/Learfield IMG College), Jeff Levering (Milwaukee Brewers/BTN/FOX Sports), Elise Menaker (Big Ten Network/Marquee Sports Network), Cory Provus (Minnesota Twins), Wayne Randazzo (New York Mets/BTN/FOX Sports), and Casey Stern (Turner Sports).
Joe Davis, a Beloit College alumnus, showed his enthusiasm for the event when he stated, "When I first heard the idea of this event, my mind immediately went back to when I was just starting out in this industry, and how much an experience like this would've excited me. As the details have been fleshed out and the different panelists and speakers have been selected, I'm so pumped to be a part of it. And it's a pretty special thing for me personally—Beloit, the town with the college that everyone told me had nothing to do with broadcasting, now is going to play an important role in some budding broadcasting careers."
All attendees will be eligible to submit a demo for the Dream Job Competition during the registration period. The top submissions will be selected for a live competition that will take place during the final day of the symposium. Further details about the competition parameters will be announced in the future. Judging will be conducted by the broadcasting professionals.
"We are extremely excited to produce and host this event that will create opportunities for aspiring broadcasters to start their careers, and we are overwhelmed by the interest and generosity of the amazing broadcasting professionals that are making this event possible. The collaboration with our partners at Beloit College and the Beloit Snappers has also been integral in creating this event," said Matthew Bosen, Director of Sales and Servicing at Visit Beloit.