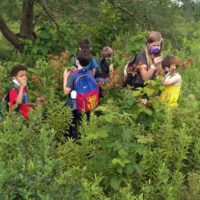 Kids ages six to 12 are invited to spend the summer getting dirty while exploring the ecosystems at Big Hill Park in Beloit.
Welty Environmental Center Executive Director Brenda Plakans says summer day camp Runs June 21st through September 3rd.
Weekly themes include Speaking for Trees, Wilderness Survival, Wild Sports, Nature's Restaurant, Wet and Wild, and Rolling Rocks.
For more information about the summer day camp, or to register go to www.weltycenter.org.