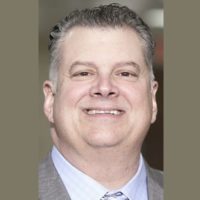 Janesville's fire chief is leaving for a new job. Ernie Rhodes announced his resignation from the Janesville Fire Department Monday afternoon, but his announcement didn't specify why.
The same day, the City of Clayton, Missouri announced that it is hiring Rhodes to be its new fire chief.
Prior to coming to Janesville in February of 2019, Rhodes had over 30 years of fire service experience in the greater St. Louis area.
His last day here will be August 18 before he begins as Clayton Fire Chief on August 23.
He leaves as the shared services agreement ends between the Janesville and Milton Fire Departments at the end of the year.