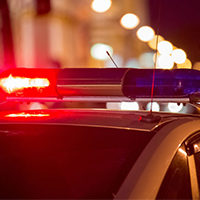 A 27-year-old Beloit man is under arrest in connection with a string of burglaries at commercial storage units in the town of Rock.
The Rock County Sheriff's Office says, Mulrooney Moving and Storage, Reliable Property Management, and a Herf's Fireworks storage container were broken into and had items stolen.
Jared R. Russell was arrested at the Rock County Jail on suspicion of 24 counts of burglary, 24 counts of damage to property, and six counts of theft.
The arrest was the result of an investigation involving the Sheriff's Office as well as police from Janesville and Beloit.
Russell is expected to make his first appearance in Rock County Court Wednesday afternoon.