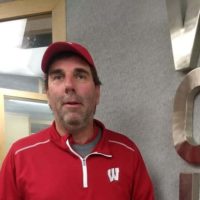 Students looking to get into the meat processing industry are getting a leg up from Governor Tony Evers and the Wisconsin Department of Agriculture, Trade, and Consumer Protection.
Former Rock County Farm Bureau President and DATCP Board Member Doug Rebout says $5 million is being made available for meat talent development assistance.
Local meat processors are having trouble keeping up with the demand from customers purchasing live stock from local farmers.
Rebout says the money will provide financial support for students in meat processing training programs, as well as connect the meat processing industry with potential employees.
The initiative is being funded through the American Rescue Plan Act.