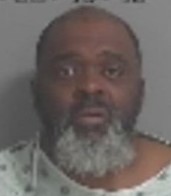 A 51-year-old Beloit man, accused of murder in Ohio, is found not guilty by reason of insanity.
Thomas Conner is accused of stabbing 66-year-old David Diederich of LaPorte, Indiana to death at the Erie Islands Service Plaza on the turnpike near Clyde, Ohio on October 19th.
Conner is also accused of seriously injuring 53-year-old Alan Austin of Delavan in the same attack.
Thursday Conner was found not guilty by reason of insanity on charges of aggravated murder, murder, attempted murder, and two counts of felonious assault.
Sandusky County Common Pleas Court Judge Jon Ickes' ruling indicated that Conner would be subject to institutionalization by the court.