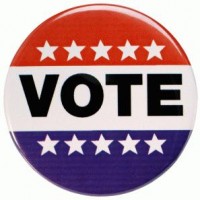 Voters went to the polls for the August Partisan Primary Tuesday.
Rock County Clerk Lisa Tollefson says just over 22% of the eligible voters in Rock County turned out, and that was about what they expected for this election.
Tollefson says people did end up spoiling their ballots because they didn't want to have to choose a party, but that they were prepared and had extra ballots ordered.
The Rock County Board of Canvass will meet to certify the results of the Partisan Primary on Monday, August 15, 2022 at 9:00 a.m.