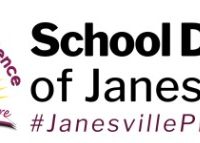 The Janesville School Board heard ideas on attracting and retaining new staff members at a Tuesday night meeting.
Assistant Superintendent of Administration and Human Services Scott Garner says they could use current employees to get new people to work in the district and that they've instituted a teacher referral program to incentive current employees to bring in new staff members.
Director of Benefits and Wellness Tina Johnson says they hope a new orientation program on August 16th will help new staff members feel welcomed in the district, and that it will offer new staff members an experience of the things Janesville has to offer.
Johnson says the district was welcomed roughly two hundred staff members to the Janesville School District.