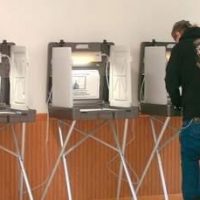 Janesville's City Clerk is looking for some help this election season.
Lisa Stottler says she's been reaching out to a variety of people in order to get help for this fall's election including high schools, local colleges, and the retired teacher's association to get volunteers who are interested in learning about the process.
Stottler says those interested have until Saturday the 15th to sign up to work, and that will give her enough time to get people on board and trained before election day.
Stottler says she's waiting on responses from about 30 people, and that it typically takes upwards of people 250 to run the polls.
Residents can visit the city of Janesville website for more information on how they can volunteer to work the polls.