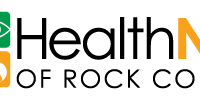 A new program at HealthNet in Janesville aims to help women struggling with addiction find treatment options.
Director of the Behavioral Health Clinic Kristin Austin says the treatment will allow individuals to participate in phase-based sessions as well as individual one on one sessions.
Austin says the program will allow women to get past certain barriers they face like child care, not feeling comfortable sharing in mixed gendered groups, or trauma they aren't comfortable sharing to groups.
The program is aiming to be launched in January and will serve up to 25 women at a time.