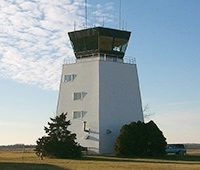 Up to 15 new private hangars could be coming to the Southern Wisconsin Regional Airport.
The airport, south of Janesville on Highway 51 is looking to turn about 12 to 13 acres of grassy field into a new shovel-ready hangar development.
Director Greg Cullen says the project is about 95 percent through the design phase.
Cullen says the airport would provide a connecting taxiway and a small portion of the ramp, but each individual owner would have to build their own hangar and their own section of ramp.
The airport is currently wrapping up its first master plan update since 2001.