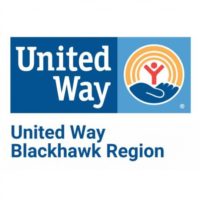 At their annual Live United Celebration Wednesday morning, United Way Blackhawk Region announced they exceeded their campaign goal for 2022.
Executive Director Mary Fanning Penny says the event made it's return since pre-pandemic and they were able to recognize organizations and individuals for their contributions which led to the organization passing their goal of $2 million.
Fanning Penny says they'll need to continue to look at ways to innovate to keep up the momentum in 2023, and they could bring back their Give and Win sweepstakes which was a major contributor this year.
Fanning Penny says the winners of their Give and Win Sweepstakes were also announced at Wednesday's event.