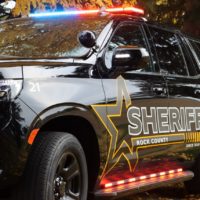 The clerk or bartender at a half dozen Rock County businesses receive a $450 citation after selling alcohol to a minor during the Rock County Sheriff's Office's latest round of alcohol compliance checks.
The Rock County Sheriff's Office provided advanced notice before underage operatives from Janesville Mobilizing 4 Change visited 34 establishments on Thursday in an attempt to see if any of them would sell alcohol to underage adults.
The businesses that failed the alcohol compliance check include Willowdale Tavern, County Line Beverage, Bootleggers, Toe Town Tap, Newville Mobil, and The Showboat.
Sheriff's Office personnel will meet with each of the businesses in order to educate their staff on the seriousness of illegal alcohol sales.