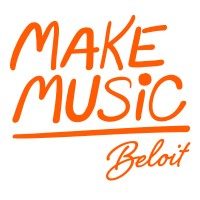 Musicians and music lovers have a new way to celebrate the summer solstice this year with Make Music Beloit, which takes place on June 21st, 2023, as part of the international Make Music Day festival.
Originating in France in 1982, the Make Music Day festival allows venues, shops, restaurants, and a variety of other public spaces, and musicians, to connect with one another, allowing multiple opportunities for pop-up music across the city.
Venues can be any public-access, free entry location in Beloit, wishing to host musicians. Musicians can be of any age or experience level and play any musical genre. Registration for both venues and musicians is now open and lasts through June 2nd.
For more information go to visit-beloit-dot-com