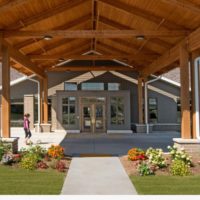 Agrace Hospice is holding a 24-hour "Giving Challenge" to sustain care, support, hope, and healing.
Annual Giving Specialist Cassie Hartje says the non-profit has a goal of raising $30,000 from midnight on Wednesday, March 29th, until 11:59 p.m.
This 24-hour giving challenge invites donors, community partners and volunteers who believe in Agrace's quality care and support to make a gift of any size.
Hartje says donations made at agrace.org/givingday on March 29th will be matched by UW-Health.