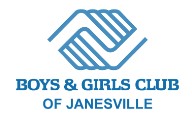 The Boys and Girls Club of Janesville has announced that local business owner Bill Kennedy will be the chair of a new campaign to raise funds for a new facility.
CEO Rebecca Veium says the proposed 30,000 square foot facility will allow them to nearly triple their enrollment and offer services to more youth in the community.
Veium says Kennedy is a great choice to chair the campaign and has been integral in the club's growth having helped with the campaign for the current facility.
The new facility would be located in the Fourth Ward neighborhood and develop unused lots on South Jackson street which used to be batting cages owned by Kennedy.
People can visit the Boys and Girls Club of Janesville website for more info or to donate.