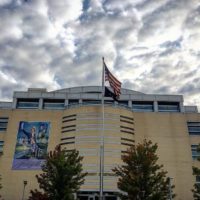 Rock County ARPA funds dedicated to their small business program will be reallocated to help their childcare program after a 20-5 vote during Thursday night's regular meeting.
Rock County Economic Development Director James Otterstein says there there's been 59 grants awarded from the small business program to this date, and there's ample resources existing that could be moved to other programs such as childcare.
Board Supervisor Bill Wilson says they've kicked the can down the road long enough on the child care issue and plenty of work still needs to be done but this is a short term help to county childcare services.
The resolution passed with an amendment which tied how much funding a childcare facility would receive to how many kids they were serving.