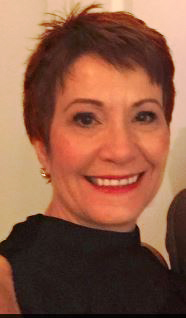 HOMETOWN:  Janesville  – some folks never leave!
HOW DID YOU GET STARTED IN RADIO?
I was in the right place at the right time – I knew my gift of gab would pay off!
HOBBIES:
Reading, theater, singing, traveling.
FAVORITE "CELEBRITY" ENCOUNTER:
I was on vacation at a resort and Billy Joel was there with his kids – I was THAT guy and asked for his autograph – he gave it to me, but wasn't thrilled with me interrupting their day!
WHAT WOULD YOU BE DOING IF YOU WEREN'T IN RADIO?
Hmm, I guess, since I work Saturday mornings, I'd be sleeping in!
FAVORITE QUOTE:
"Judging isn't loving"… a quote from Amanda Jezo